Review by Kathy Parsons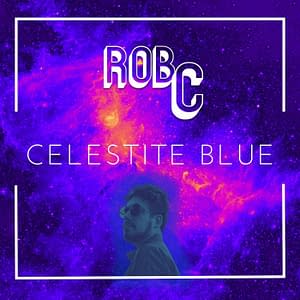 Celestite Blue" is the third single I've reviewed from Los Angeles-based composer, producer and keyboardist Rob C, and it's my favorite so far! Born in Chile, Rob C's music is influenced and inspired by his early experience as a pianist and keyboardist for rock and folk bands in Santiago, as well as classic rock, pop, electronic and Latin American folk music. No wonder his own original music doesn't fit neatly into any specific genre or category – always a plus, I think!
"Celestite Blue" has a strong, compelling rhythm throughout its 4 1/2 minute playing time, making it very danceable as well as a great piece to listen to. It begins with a powerful rhythm, layering in more electronic instrumentation as the piece evolves. Near the middle, it feels quite dark and somber, but then the tempo gradually gets faster until the piece all but bursts with joy for the last minute or so.
Read more of this review at mainlypiano.com