Los Angeles-based composer and producer Rob C is releasing a new single on August 20th that will be available on all streaming platforms.
Born in Chile, Rob C started as a pianist and keyboard player for rock and folk bands in his hometown Santiago. Over the last 17 years, he has accumulated experience performing, composing, and teaching. He is inspired by classic rock, pop, electronic, and Latin American folk music.
Since 2017, he has been based in Los Angeles, California, where he is currently preparing to release his music as singles, alongside a heavy social media presence.
"Más Allá De La Existencia", continues Rob C's foray into instrumental music, and was originally produced and written in Chile. This eclectic piece of music features a heavy influence from South American folk music, combined organically with electronic music elements utilizing the sound of synthesizers and the piano.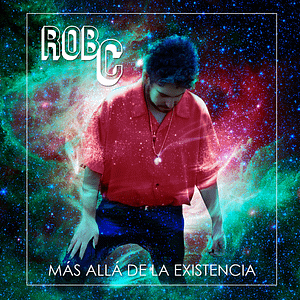 The name of the song, "Más Allá De La Existencia," means Beyond Existence, and Rob C thinks it is a great example of the way he sees music, art in general, and ultimately all people: "…I always wanted to write something that sounded like the music that I grew up listening to. I was a big fan of musicians and bands that combined Latin folk music with rock, classical or other Western styles. For Americans, this is known as "World Music," but for me it was just what I was used to listening to every day…".
The song was meant to be part of an EP, but after the Coronavirus and the increasing pressure for artists to release more music constantly to support themselves, he decided to start releasing his music as singles, so people could have a chance to enjoy them, one by one, separately. His journey to Los Angeles also made it possible for him to collaborate with other musicians in order to finish and polish his music.
"I had this music totally produced and recorded in Chile for a long time, but I always wanted the organic element that could produce a live drummer and bass player. So when I came to Los Angeles, I rearranged and recorded the bass guitar with a local musician, and I collaborated online to record the drums with a Canadian drummer. It was mixed and mastered in Los Angeles, which really helped to give the track a "beyond existence" sound. In the end, I feel this is a work of sheer persistence and maturity for me. I've been working a long time to give this music shape and to have it the way I'm proud of…"
Más Allá De La Existencia was written and produced by Rob C
Lorenzo Lopez: Bass
Jordan McQueen: Drums
Rob C: Piano, Keyboards, Programming, and Sequencing
Recorded in Santiago, Chile. Los Angeles, CA, and London Ontario, Canada.
Mixed and mastered by Jeremy Underwood in Los Angeles, CA.
Photography by Rodolfo Thiede and Alberto Thiede
Image consultant and wardrobe by Daniela Espinoza
Artwork by Claudia Bahamondes
To be released on August 20th